Operations Manager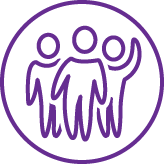 Salary £30,000-£35,000 (pro rata), Part time 30 hours (0.8 FTE) per week
Up to 6 months fixed term contract, with potential extension subject to funding

Just Psychology CIC is a social enterprise that provides services to address the psychological and mental health needs of children, adults and families with a particular emphasis on cultural diversity and cultural competence. We deliver a range of services including:
Direct therapeutic interventions with children, parents, families and other adults
Capacity building within statutory and third sector agencies (e.g. training, supervision, consultancy
Prevention and early intervention at a community leve
Legal work with children and parents
We value principles of equality and social justice, diversity and difference, and the rights of people to be treated with respect.

Essential requirements of the role include a successful track record in managing operations, people and systems, as well as experience of creating, implementing and monitoring procedures, processes and policies – all with a view to ensuring the operational elements of the organisation are fit for purpose.

Key responsibilities include management of the delivery of the day to day services of the organisation, reviewing, monitoring, updating/drafting new policies, processes and procedures, line management of the administration team and ensuring systems (IT and data) are fit for purpose and delivering what is required.

Ideal candidates should demonstrate:
Exceptional relationship building skills across the organisation, as well as externally
The ability to work autonomously, effectively and to a high standard
An understanding of the values of the organisation and the ability to embody them at all times
We offer our employees:
Flexible work/life balance and a friendly work environment
Pension
The opportunity to make a real difference to our team and the work of the organisation
If you are interested please contact [email protected] to request an application pack. For an informal discussion about the role please contact Hannah Williams on 07725 084757.
Closing date: Friday 20th November 2020 at 12:00 noon
Interview Date: Thursday 26th November 2020
Project Lead – Family Reunion & Parenting Project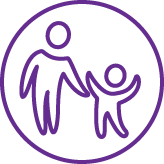 Salary: £35,500 - £38,000
Full time/ Part time
Are you committed to principles of equality and social justice? Are you passionate about the rights of children and families from Black and minority ethnic communities to be treated with respect? Do you want to contribute to community cohesion and reduce isolation?

We have an exciting opportunity for a registered health or social care practitioner to lead on the development and delivery of an innovative project aimed at preventing family breakdown following serial migration and reunion. During this four-year project, you will focus on re-building relationships, addressing expectations and helping children and parents talk to each other. You will also provide parenting groups which will improve understanding of expectations of parenting in the UK and child protection laws. You will work in partnership with Rainbow Haven (a charity that offers drop-in support, advice and wellbeing activities for refugees and vulnerable migrants) as well as other local VCSE organisations.
You will receive regular supervision from a Practitioner Psychologist, and work alongside a team with decades of experience providing psychologically informed services within the NHS and the not-for-profit/VCSE sector. You will have the opportunity to develop leadership and project management skills.

Essential requirements include:
Experience of working with children and families with mental health needs
Experience of facilitating groups
Experience of service developmen
Experience of working with cultural diversity and promoting the participation of children and families in service development.
Just Psychology is a not-for-profit social enterprise in Greater Manchester that provides services to address the psychological and mental health needs of children, adults and families with a particular emphasis on cultural diversity and cultural competence.
You must be familiar with, and adhere to, the ethos and values of Just Psychology CIC, the Health and Care Professions Council, the British Psychological Society and/or your own professional body. You must also be able to provide valid enhanced DBS (Disclosure and Barring Service) certification

We offer our employees:
Flexible working hours
A supportive, passionate, and diverse team
Pension
Continuous professional development
If you are interested please contact [email protected] for an application pack and an informal discussion.
Closing date: 14th December 2020
Expert Witness recruitment
We are increasing our pool of expert witnesses and professionals who provide psychological assessments in family court proceedings. We are particularly interested in working with people who have a keen understanding of cultural diversity in relation to parenting, adult mental health and child development.
You will be a self-employed associate who is able to undertake independent expert witness assessments and manage your workload effectively.
We are looking for someone with:
3 years' post-qualification experience as a Chartered Psychologist
Registration with the HCPC and/or chartered membership of the BPS
Full professional indemnity insurance
Enhanced DBS criminal record check
Registration with the ICO
We can:
Do administration on your behalf, including making appointments;
Screen referrals to target your skills and experience;
Support and help with general enquiries throughout the process;
Provide Clinical Psychologists to proofread reports, including content, spelling and grammar checks. We will also peer review your report and provide you with feedback;
Provide additional support if you are new to the expert witness role;
Negotiate instructions on your behalf;
Facilitate DBS checks.
If you are interested please get in touch and send a copy of your CV to Dr Iyabo Fatimilehin ([email protected]).
Find out what it's like to work with Just Psychology with our staff case studies here.