Lead Assistant Psychologist – Family Reunion & Parenting Project
Salary: £18,500
30 hours per week (0.8 FTE)
Are you committed to principles of equality and social justice? Are you passionate about the rights of children and families from Black and minority ethnic communities to be treated with respect? Do you want to contribute to community cohesion and reduce isolation? We have an exciting vacancy for a Lead Assistant Psychologist post.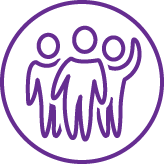 Role Summary:
To provide services to the Family Reunion and Parenting Project as delegated by the Project Lead and senior practitioners in Just Psychology. This includes supporting the delivery of group interventions and parenting programmes for children and parents who have experienced serial migration to the UK. To undertake psychological assessment and intervention, contribute to and work within the organisational structure of Just Psychology CIC. To receive continuing close supervision.
Essential requirements include:
First or 2:1 Psychology Degree (or Masters plus 2:2)
Experience of working across cultures and in multicultural contexts.
Competent in use of computer based statistical packages.
Experience of working with children, adolescents and families.
Previous experience as Assistant Psychologist.
Just Psychology CIC is a social enterprise that provides services to address the psychological and mental health needs of children, adults and families with a particular emphasis on cultural diversity and cultural competence. We deliver a range of services including:
Direct therapeutic inerventions with children, parents, families and other adults;
Capacity building within statutory and third sector agencies (eg training, supervision, consultancy);
Prevention and early intervention at a community level; and
Legal work with children and parents
If you are interested please contact [email protected] for an application pack.
Closing date: 5pm, on Friday 12th March 2021
Expert Witness recruitment
We are increasing our pool of expert witnesses and professionals who provide psychological assessments in family court proceedings. We are particularly interested in working with people who have a keen understanding of cultural diversity in relation to parenting, adult mental health and child development.
You will be a self-employed associate who is able to undertake independent expert witness assessments and manage your workload effectively.
We are looking for someone with:
3 years' post-qualification experience as a Chartered Psychologist
Registration with the HCPC and/or chartered membership of the BPS
Full professional indemnity insurance
Enhanced DBS criminal record check
Registration with the ICO
We can:
Do administration on your behalf, including making appointments;
Screen referrals to target your skills and experience;
Support and help with general enquiries throughout the process;
Provide Clinical Psychologists to proofread reports, including content, spelling and grammar checks. We will also peer review your report and provide you with feedback;
Provide additional support if you are new to the expert witness role;
Negotiate instructions on your behalf;
Facilitate DBS checks.
If you are interested please get in touch and send a copy of your CV to Dr Iyabo Fatimilehin ([email protected]).
Find out what it's like to work with Just Psychology with our staff case studies here.